"Do You Want To Attract More Leads And Prospects So You Accelerate the Growth of Your Business?"
From: The Virtual Desk of Yvonne A Jones
---
RE: Are you ready to attract more leads
and eliminate cold calling?
Dear Business Professional,
As a business professional you may know that LinkedIn is the largest professional network in the world with over 350 million members from almost 70 countries.  
You may have also heard that LinkedIn is the secret weapon that many business professionals, like you, are using to grow their business.
---
A

re you struggling to attract leads and Prospects on LinkedIn?

Do you wonder why your profile views are low and not showing any sign of improvement even though you're making every effort to add connections on a regular basis?

Does your LinkedIn profile state very clearly who you help and how you help them, or does your Profile need an overhaul?
I can relate each of these challenges because in the fall of 2008, shortly after I
started my business online, my very first Mentor told me that it was important to create a Profile on LinkedIn, but did not tell me what to do after that.  As a result, after attempting to invite a few people to connect, I left my profile untouched for over a year.  Occasionally I would visit LinkedIn but did not do much as I did not understand what to do.
In 2010 I recognized that there was a gap between small business knowing that they needed to be online but did not necessarily know what to do. I began expanding and equipping myself with more knowledge through various training classes to become a Local Business Consultant and also became a Founding Member of the Global Social Media Manager's Association.
In those classes and trainings I finally understood the value of LinkedIn and how to use the information to help other professionals gain clarity and increase their network, attract leads and build relationships.
As a result of what I learned I was able to optimize my own personal profile.  How would you feel if you received an email through LinkedIn that said, "I'm so glad I found you on LinkedIn.  You are the kind of person I would like to guide me in building my business."  This LinkedIn member has become one of my private coaching clients.
In teaching LinkedIn virtual and live workshops since 2012, I found that there are many professionals who want to improve and optimize their profile, but they do not want to take the time to do it themselves.  They would much prefer to have it done by someone else.  I can understand that because there are some things in my business I do not want to take the time to do, I would much rather have someone who is qualified take care of those things and free up my time to pursue the things I enjoy doing in my business.
Because of the many requests I receive and the fact
that I've been teaching profile optimization for the past three years, I want to make it easy for you by offering a LinkedIn Optimization Service that will bring you the results you want like increasing your profile views, attracting leads and prospects, connecting with clients, peers, and Influencers.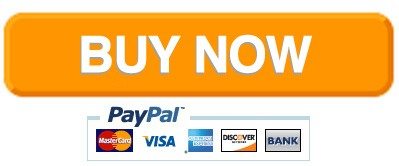 ---
You are probably wondering how this works and what is included

You will receive a detailed Questionnaire with 20 questions that relate to different sections of your profile, which you will complete and return to me.

If you are optimizing your profile for Job Seeking, we ask that you include a copy of your updated resume with the completed Questionnaire.

If you do not

already

have a professional headshot/photo, we ask that you provide a digital copy
You and I will get together on the phone, or via the Internet on Skype or Zoom.us for 45 minutes so I can get to know you and understand clearly

who you are, your background and what you want to accomplish with your presence on LinkedIn.

We begin working on optimizing your profile so that you'll have a professionally written optimized LinkedIn personal profile.
---
We will:

Craft a compelling Header, including an eye-catching and appealing Headline, update your contact details, and customize your profile URL for you to use in your marketing for your current position and goals

Write a Summary that's compelling and reflects who you are and whom you serve to showcase your personal brand

Current and past jobs with keyword-rich titles; position descriptions that highlight relevant skills and accomplishments

Skills Section – research and populate your profile with relevant skills

 Incorporate keywords to enhance your profile and control how you will show up in LinkedIn internal search results, as well as external search engines

Customize the three available website links

Customize your URL

Populate key interests based on your goals

Complete/revise sections for your Education, Certifications, and Volunteer Experience.
After you verify and confirm the information on your optimized Profile –
We will conclude by giving you tips

How to grow your connections, get recommendations, and endorsements

We will do this in a final 30-minute conversation
---
My clients have reported up to a 70% increase in profile views within three weeks after their profile was revised and optimized. Those who had not achieved an "All Star" status previously, immediately achieved that goal before I put the final touches on their profile.

Are you ready to get your LinkedIn profile optimized so you can enhance your personal brand?  Go ahead and click the button below.
You will review your Profile before we give you the final product. Your satisfaction is guaranteed.
---
BONUS: A 30-minute follow-up conversation 30 days after your optimized profile has been published.
With your success in mind,
Yvonne
www.jm.LinkedIn.com/in/YvonneAJones
P.S. Are you still not certain if you need to have your profile optimized?  If you have a presence on LinkedIn but are not getting leads and your connections are not reaching out to you, there are some gaps in your profile that need to be filled.
If you'd like to ask me questions before you make a decision, I invite you to go to: www.YvonneAJones.com/contact-me and complete the form.  I will contact you within 24 hours to schedule a time to talk.
---